Vi er ekte mennesker på et ekte kontor. Til tross for at vi er en etablerte aktør i bransjen, er vi stolte av å gi deg personlig service og aldri skjule oss bak et automatisert bookingsystem. Vi er ekte og ukompliserte.
VISJON
Vi ønsker å være det lille reisebyrået med det store hjertet, og som kan gi deg det lille ekstra. Det kan vi med medarbeidere som har bodd eller bor i London, og som kan gi deg gode råd og anbefalinger. Vil du ha noe litt annerledes hjelper vi deg med det også. Vi gir trygghet før, under og etter reisen
HVEM ER VI
Londontown har solgt reiser til London og England siden år 2000. Vår samarbeidspartner i London, twist&shout sports and events, har vært i bransjen siden 1986. Vårt hovedkontor ligger midt i London sentrum i Westminster, ikke langt fra House of Parliment og Big Ben.
Prisene som er oppgitt er også basert på en gjeldende pundkurs, og vil kunne avvike noe fra det tilbudet du får på din forespøresel. Vi tar også forbehold om prisendring. Den endelige pris vil være det tilbudet du mottar fra oss etter å ha sendt inn forespørsel.
Vi belaster deres konto i Engelske Pund, og vår bank regner om kursen til NOK.
Men vi gjør oppmerksom på følgende fra vår engelske bank:
"This transaction is based on Reuters wholesale interbank exchange rate plus 2.99 percent international conversion margin. This is not an additional fee and replaces currency conversion charges normally applied"

Firmaet De Skandinaviske Londonguider er registrert i Brønnøysundregistret med Org nr 981 607 503 og er medlem av Reisegarantifondet for pakkereiser med De Skandinaviske Londonguider Jovik.
Arsenal
-
Chelsea
-
Crystal Palace
-
Fulham
-
Liverpool
-
Leeds
-
Manchester United
-
Tottenham
-
QPR
-
West Ham
-
Barcelona
-
Paris SG
Hvem er vi som driver fotballtur.no?
Henry Jovik Grunder og eier
Henry er er utdannet grafisk formgiver og webmaster. Han har ansvaret for design og oppdatering, markedsføring og forretningsutvikling. Henry har jobbet med reiser til London siden 2000, men har tidligere vært både lærer i design og drevet reklamebyrå. Han er bosatt på Hamar.
Tlf 900 19054 eller henry@londontown.no

Lars Smith Vår lokale agent GO Sport Travel
Lars har over 30 års erfaring i organisering av reiser til England og London for skandinaver. Han er født i Sverige, men oppvokst og bosatt i London. Lars har ansvaret for kontrakter med hoteller, fotballklubber og andre leverandører. Vi har direkteavtale med en rekke sentrale hoteller og fotballklubber i Premier League.
Tlf +44 20 72 40 39 83 eller lars@londontown.no
Fredrik Hallgren Ansvaret for fotballreiser Barcelona, Paris og Berlin
Fredrik jobber hos vår samarbeidspartner i Gøteborg. Fredrik jobber hos vår samarbeidspartner Sportsinternational i Gøteborg. Han har ansvaret for fotballreiser til Paris, Barcelona og Paris samt våre fotball treningsleirer over hele Europa.
Tlf +46 300-720 95 eller fredrik@londontown.no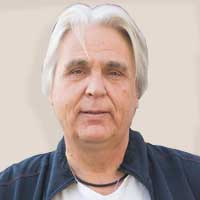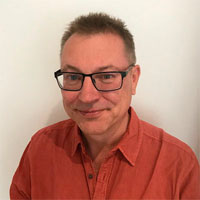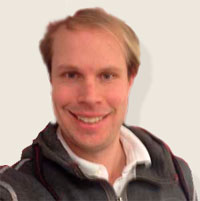 NORGE:
Londontown/De Skandinaviske Londonguider
Fagerliv. 1
N-2312 Ottestad
Tlf +47 900 19054
LONDON:
GO Sports Travel UK
Oasis Office, 85-87 Bayham Street, London NW1 0AG
Tel: +44 20 7240 3983